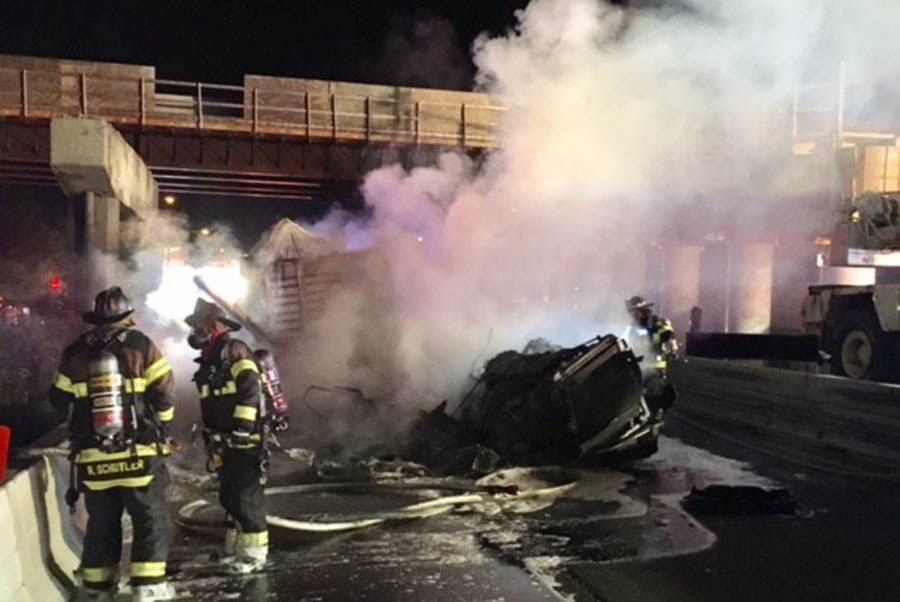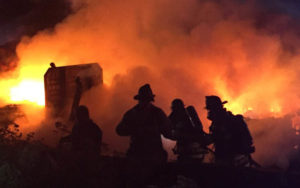 NEW CASTLE, DELAWARE (10/29/2017) The driver of a tractor-trailer that crashed, overturned and burned early today, causing 7 hours of delays on Interstates 95 and 295, has been charged with a fourth driving under the influence charge, Delaware State Police said.
Police said the incident occurred about 2:38 a.m. when a tractor-trailer carrying construction equipment was northbound on I-95 merging onto I-295 northbound, near New Castle.
For unknown reasons, the tractor-trailer struck a construction impact attenuator that was centered between the I-95 and I-295 split.
The driver, Jeffery B. Mosier, 55 of Pageland, South Carolina, was out of the vehicle when emergency crews arrived and was taken to Christiana Hospital for treatment of injuries and released.
The fire caused extensive damage to the roadway and engineers were on the scene surveying any damage to the Route 141 overpass, police said.
Police said Mosier's previous DUI convictions were in 2010, 2011 and 2014.
In addition to the DUI charge, he was cited for refusing a breath/blood test while operating a commercial motor vehicle and failure to remain in a single lane.
He was being held at Young Correctional Center in Wilmington in lieu of $6,300 cash bond.
DelDOT reported the highway reopened after 9 a.m.