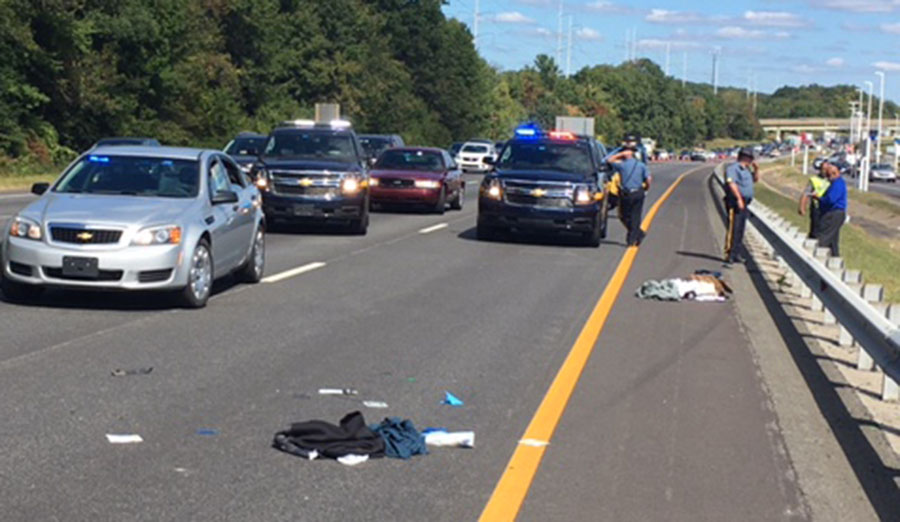 CHRISTIANA, DELAWARE (10/1/2017) A 44-year-old man who died after he dove into traffic on Interstate 95 has been identified by Delaware State Police.
The pedestrian collision with a small SUV was reported at 12:23 p.m. Sunday in the southbound lanes at the Delaware Welcome Center service area.
Police said the man, German Izagurirre Bonilla of Honduras, had left a Greyhound bus, traveling from New York City to Atlanta, Georgia, that had stopped for a break at the service area. He walked to the guardrail and sat on it, then dove into the path of a 2015 Subaru XV Crosstrek that was in the left through lane of the highway.
The man was treated by New Castle County paramedics, then taken to Christiana Hospital in Stanton, where he was pronounced dead.
Police said the 39-year-old man driving the Subaru was from Newtown, Pennsylvania. He stopped at the scene. He and two youths riding with him were wearing seat belts and not injured.
Traffic was affected about two hours as police investigated.