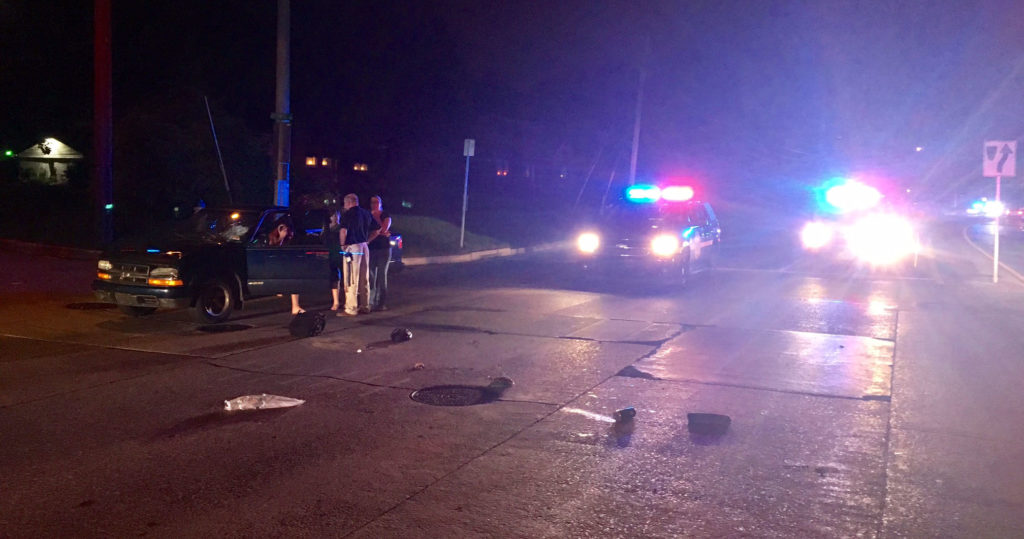 STANTON, DELAWARE (9/14/2017) A 57-year-old pedestrian was taken to a hospital in critical condition after being struck by a pickup truck in Stanton, the Delaware State Police said this morning.
The crash was reported at 7:53 p.m. Wednesday on westbound Route 4 (West Newport Pike) near Rothwell Drive.
Police said the man, identified as Albert Tisdel of Wilmington, had been drinking and stepped into the path of a westbound 2003 Chevrolet S10 pickup.
Tisdel was struck by the front of the truck and knocked to the ground.
The driver of the pickup, a 17-year-old Wilmington boy, brought the truck to a stop and remained at the scene. Police have not released his name. He was not injured.
Tisdel was treated at the scene by New Castle County paramedics, then taken by ambulance to Christiana Hospital in Stanton.
The westbound lanes of Route 4 were closed about 1.5 hours.
1 killed, another injured in I-95 crash