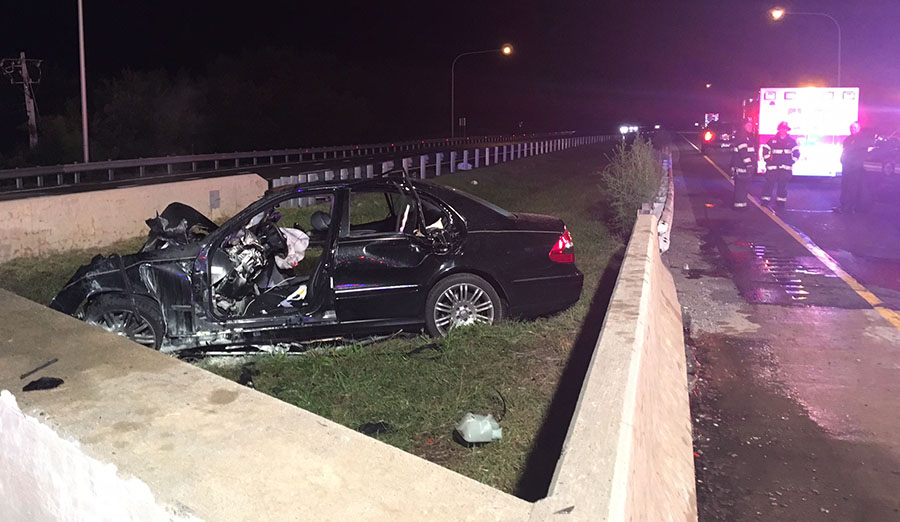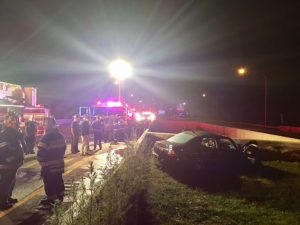 CHRISTIANA, DELAWARE (9/10/2017) The 25-year-old driver of a vehicle was killed this morning in a fiery wrong-way crash on Route 1 near Christiana, the Delaware State Police said.
The crash happened about 4 a.m. when the car drifted into the median and struck a concrete barrier where the highway crosses over Route 273.. The man driving the 2008 Mercedes E350 was heading north in the southbound lanes at high speed from the Route 72 area, police said.
The vehicle caught fire after the impact and the flames were extinguished by rescue crews.
The driver, later identified as Peter V. Bonsignore of Smyrna, was taken by ambulance to Christiana Hospital in Stanton, where he was pronounced dead.
Police said he wasn't wearing a seat belt.
Lanes were closed in the area as police investigated and the wreckage was cleared.
Major U.S. 301, Route 1 delays expected this week
Milford man killed in Farmington crash; 1 in critical condition