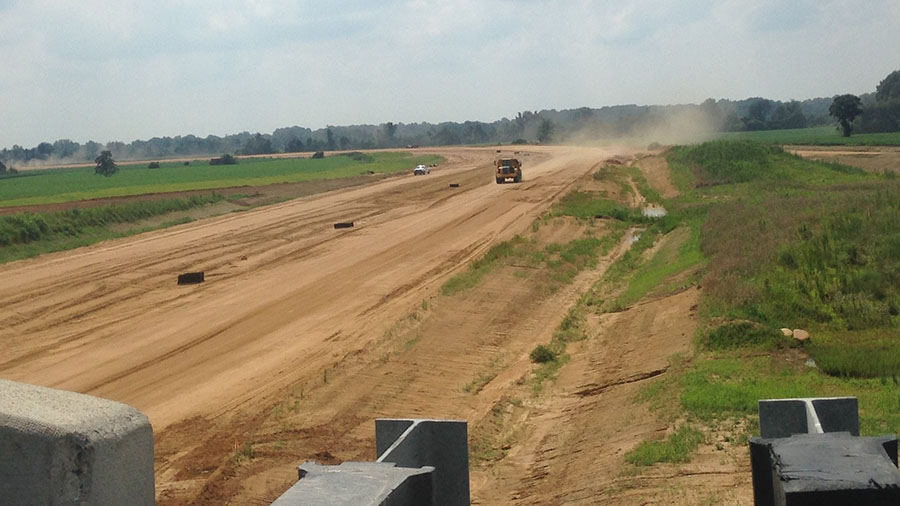 MIDDLETOWN, DELAWARE (9/10/2017) Construction of the new U.S. 301 expressway is expected to cause major delays on the existing route, also known as Middletown Warwick Road, south of Middletown this week as well as on Route 1 near the Chesapeake & Delaware Canal.
The Delaware Department of Transportation says there will be a single-lane closure on U.S. 301 at Strawberry Lane between 6 p.m. Wednesday and 6 a.m. Thursday. U.S. 301 will be closed periodically during this time for up to an hour as cranes install beams for the new Strawberry Lane bridge over the highway. There will be five such closures throughout the night.
On the same night, a single-lane closure of southbound Route 1 at the Roth Bridge over the canal will begin at 7 p.m. And at 9 p.m., all southbound lanes will be closed, with traffic diverted off the highway at Lorewood Grove Road (Exit 148). A detour via U.S. 13 will return traffic to Route 1 at the Pole Bridge Road exit, with the toll there waived.
This closure is to allow installation of parts of a new U.S. 301 bridge over Route 1. The closure is scheduled to end by 5 a.m. Thursday.
DelDOT urges motorists to seek alternate routes to avoid delays.
Driver killed in fiery wrong-way crash on Route 1