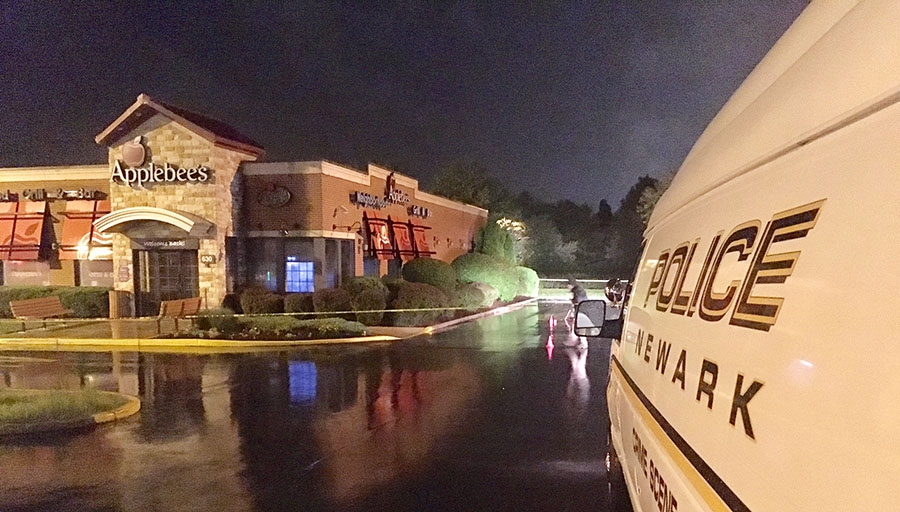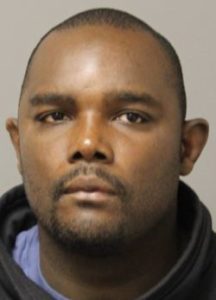 NEWARK, DELAWARE (8/1/2017) Newark police say they have arrested a suspect in the shooting of an Applebee's Restaurant employee.
The victim was wounded in an extremity during a robbery as he walked to his vehicle outside the business in the Suburban Plaza shopping center off Elkton Road early Saturday.
"Through the use of both public and private surveillance cameras, detectives were able to identify a suspect vehicle and its license plate as it fled from the scene of the shooting," Sgt. Gerald J. Bryda said Monday.
Police then arrested 40-year-old Thomas Ellerbe of North Union Street in Wilmington.
He was taken into custody about 6 a.m. Monday by Newark/Middletown SWAT officers and Wilmington police.
Evidence found during searches further linked Ellerbe to the crime, Bryda said.
Ellerbe was charged with first-degree robbery, first-degree assault, first-degree attempted kidnapping, possession of a firearm during commission of a felony, possession of a firearm by a person prohibited, and wearing a disguise during commission of a felony.
He was being held at Young Correctional Institution in Wilmington in lieu of $210,000 cash bail.
Applebee's employee shot during Newark robbery