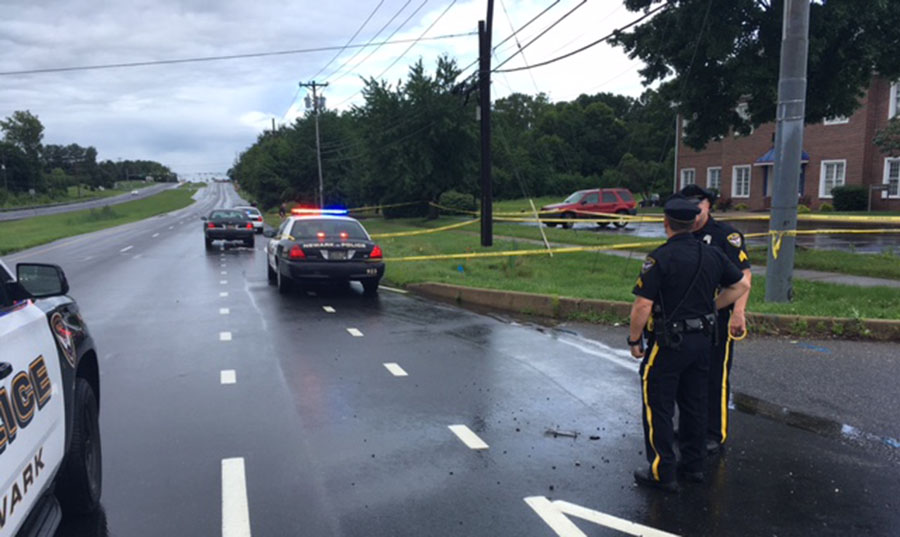 NEWARK, DELAWARE (7/7/2017) The body of a man was found along Elkton Road in Newark this morning, and city police say he was struck by a hit-and-run driver late Thursday night.
A passerby discovered the body about 10 a.m. in a grassy ditch near the Otts Chapel Road intersection and notified police. The location is in front of the American Spirit Federal Credit Union office.
Newark police said identified the victim as Kelvin Dottin, 44, of Newark.
The driver was southbound about 11:45 p.m. when Dottin was struck while walking on the shoulder of the road. The driver fled the scene and did not notify police, Lt. Fred Nelson said.
Anyone with information is asked to contact Cpl. Patrick Craig at 302-366-7100, ext. 3416 or PCraig@newark.de.us
Fiery 5-vehicle wreck snarls I-295
Tractor-trailer fire causes I-95 delays
Man charged in shooting at apartment complex near New Castle