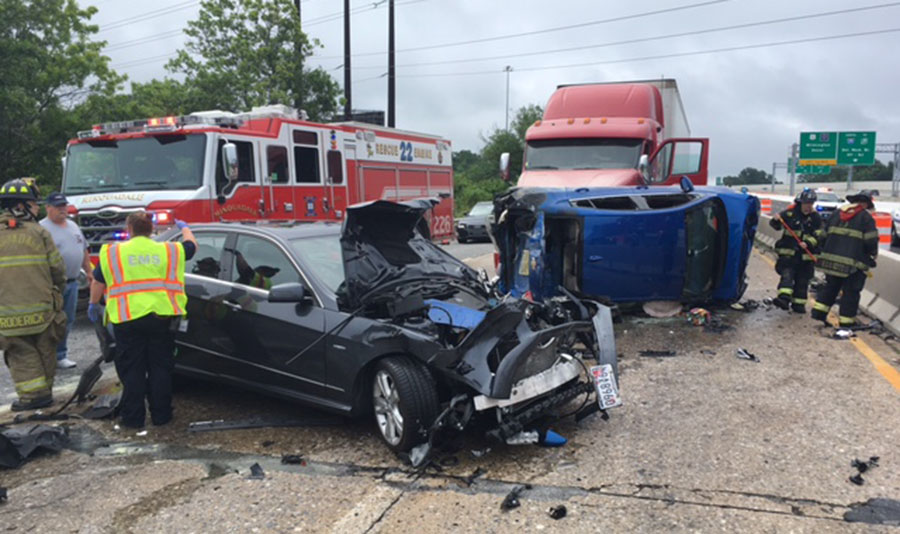 WILMINGTON, DELAWARE (7/7/2017) A fiery five-vehicle crash caused major traffic problems on westbound Interstate 295 south of Wilmington this morning, according to reports from the scene.
The crash happened about 8:40 a.m. near the Interstate 495 split and the Delaware Psychiatric Center.
All westbound lanes remained closed an hour later, with traffic diverted off the highway at U.S. 13. DelDOT reported all lanes were open at 10 a.m., but a traffic camera near the Delaware Memorial Bridge showed westbound traffic still jammed.
The crash involved a tractor-trailer and four other vehicles, one of which overturned and caught fire.
Four people were taken to a hospital by ambulance, with two of the injured requiring advanced life support.
The crash is under investigation by Delaware State Police.