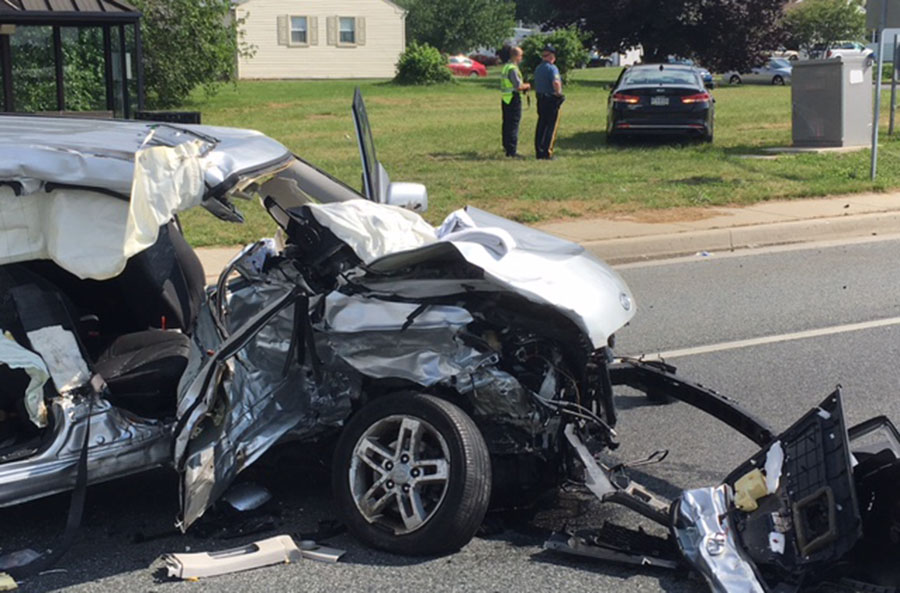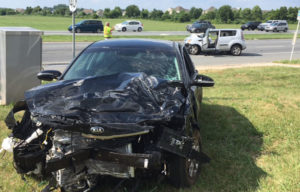 BEAR, DELAWARE (6/19/2017) A young driver faces vehicular homicide and DUI charges after a fatal crash on U.S. 40 in Bear, the Delaware State Police said.
The collision happened about 2:35 p.m. Sunday at the Glendale Boulevard/Walther Road intersection.
Police said a westbound 2011 Kia Soul was making a left turn into Glendale Boulevard, with the green-arrow traffic signal giving it the right of way.
The Soul was struck on the passenger side by an eastbound 2011 Kia Optima that was going at high speed on the right shoulder and turn lane while other traffic was stopped for the red light, police said.
Both vehicles traveled east after the impact and the Soul came to rest in the eastbound U.S. 40 lanes. The Optima stopped on grass southeast of the intersection.
A passenger in the Soul, a 74-year-old Newark man later identified as John Crothers, was pronounced dead at Christiana Hospital in Stanton from injuries received in the crash, police said.
The driver of the Soul, 61-year-old Jacquelyn Scott-Crothers of Newark, was admitted to the intensive care unit at the hospital with serious injuries.
The driver of the Optima, William T. German, 25, of Garnet Valley, Pennsylvania, also was taken by ambulance to the hospital and admitted for treatment of minor injuries, police said.
"Drugs are suspected on German's part and he will be charged with vehicular homicide, vehicular assault and DUI upon release from the hospital," Sgt. Richard D. Bratz said.
Eastbound U.S. 40 was closed about three hours as police investigated and the wreckage was cleared.