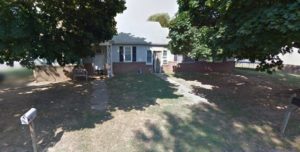 NEW CASTLE, DELAWARE (6/16/2017) A 62-year-old man has died following a house fire near New Castle, authorities said.
The blaze was reported about 6:50 p.m. Thursday in the first block of Third Ave. in the Midvale neighborhood.
Firefighters from Wilmington Manor, Christiana and Delaware City worked to extinguish the fire, and New Castle County paramedics treated the man who was in the home.
He suffered significant burns to a major portion of his body, including his airway, said paramedics Senior Cpl. David J. McKinney Jr.
He was taken by Delaware State Police helicopter to Christiana Hospital in Stanton, then transferred to the burn center at Crozer-Chester Medical Center in Upland, Pennsylvania, where he died early today.
The fire is under investigation by the Delaware state Fire Marshal's Office.
Damage was confined to a small area inside the home, said Michael Chionchio, assistant state fire marshal.
He said a smoke detector in the home failed to operate due to not having a battery.
Investigators are still trying to determine how the fire started.