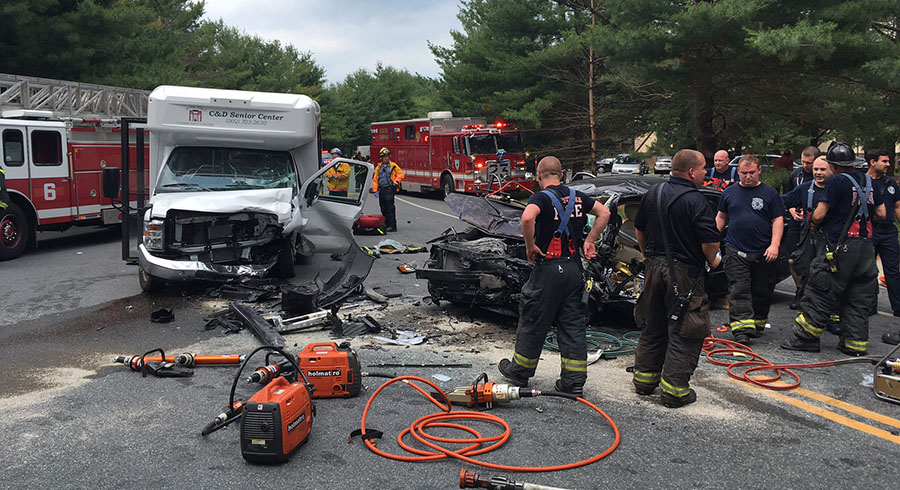 BEAR, DELAWARE (6/15/2017) The driver of a car was in critical condition after colliding head-on with a senior center bus in Bear on Wednesday, the New Castle County police said. A total of 7 people were injured.
The crash happened about 2:30 p.m. at Songsmith Drive and Cymbal Court.
The C&D Senior Center/Rose Hill Community Center bus was carrying five passengers, four of them in their 70s and one in the 90s, and the driver who was in his 50s, police said.
The driver of the Hyundai sedan, who was believed to be in his early 20s, was trapped in the car until extricated by firefighters. Police said he suffered serious head injuries.
All of the injured were treated at the scene by New Castle County paramedics and fire department personnel, then taken to a local hospital. Those aboard the bus had injuries that were not life-threatening, police said.