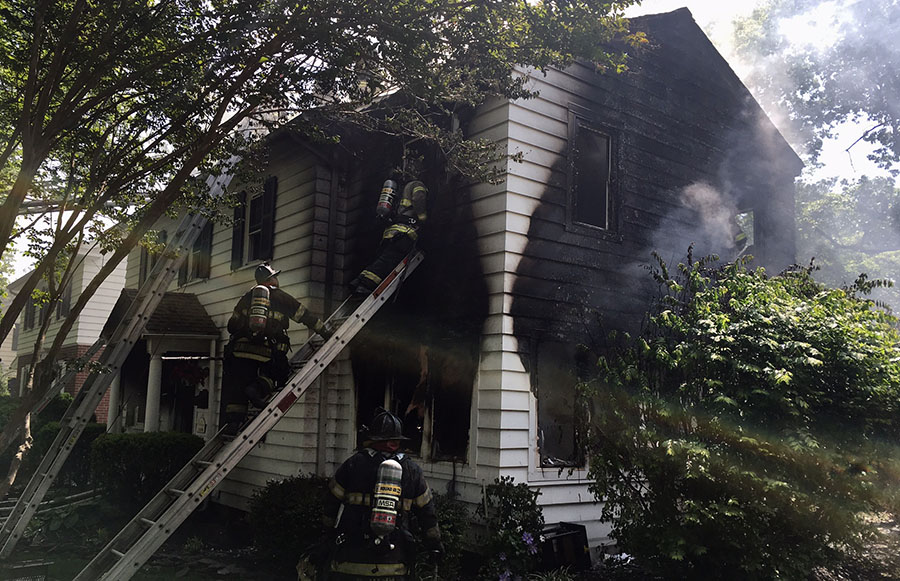 EDGEMOOR, DELAWARE (5/15/2017) A fire that heavily damaged a home in Edgemoor on Sunday was ruled accidental, authorities said.
The blaze was reported shortly after 10:30 a.m. in the first block of Wier Ave., in the Hillcrest neighborhood.
Flames were shooting from the home when Brandywine Hundred Fire Company arrived, said Michael G. Chionchio, assistant state fire marshal.
"The fire originated inside a first floor sun room when a burning candle ignited a couch causing a fire to erupt on the first floor," Chionchio said. "All occupants were able to flee without injury."
He said smoke alarms activated inside the home, and no injuries were reported.
Damage was estimated at $20,000.
Fire heavily damages Bear townhome; 2 in critical condition