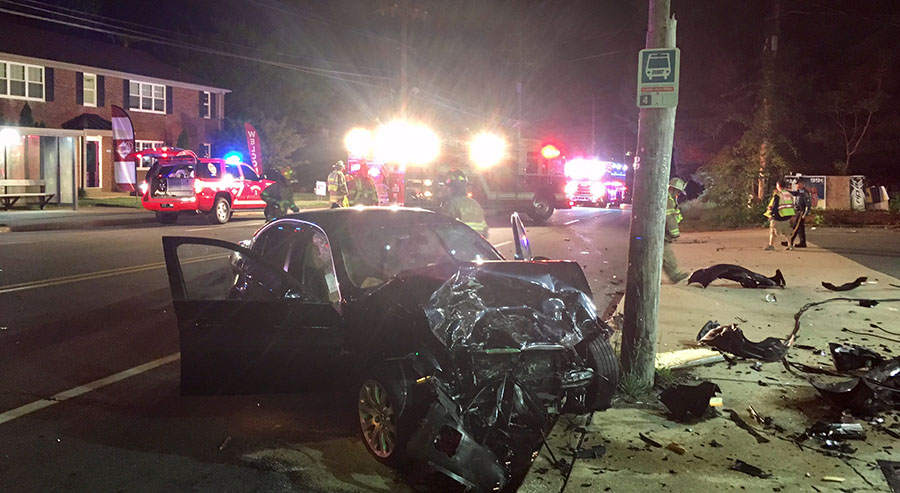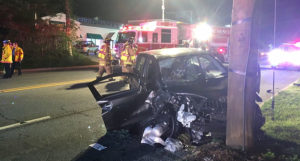 WILMINGTON, DELAWARE (5/7/2017) Two drivers were injured Friday night in a head-on crash on Lancaster Pike west of Wilmington.
The collision happened about 9:20 p.m. in the 4000 block, with both vehicles striking utility poles, according to reports from the scene.
Delaware State Police said Joseph S. Latina III, 19, of Wilmington, was driving a 2006 BMW westbound in the right lane approaching Court Drive.
Carrie A. Wiles was eastbound in a 2008 Scion XD, making a left turn into the BP gas station. Police did not release her age or hometown.
"As the Scion turned left across the westbound lanes of Lancaster Pike, the BMW struck the Scion with its front bumper," Sgt. Richard Bratz said.
Wiles was trapped in the wreckage and extricated by firefighters from Cranston Heights and Elsmere. She suffered serious injuries, police said. Police said she wasn't wearing a seat belt.
Latina was able to get himself out of the wreck. Latina, who was wearing a seat belt, suffered injuries that police said were not life-threatening.
New Castle County paramedics treated both drivers and they were taken by ambulance to Christiana Hospital in Stanton.
Police cited Latina for unreasonable speed.
Crane crash jams Route 1, traps driver after tire blowout