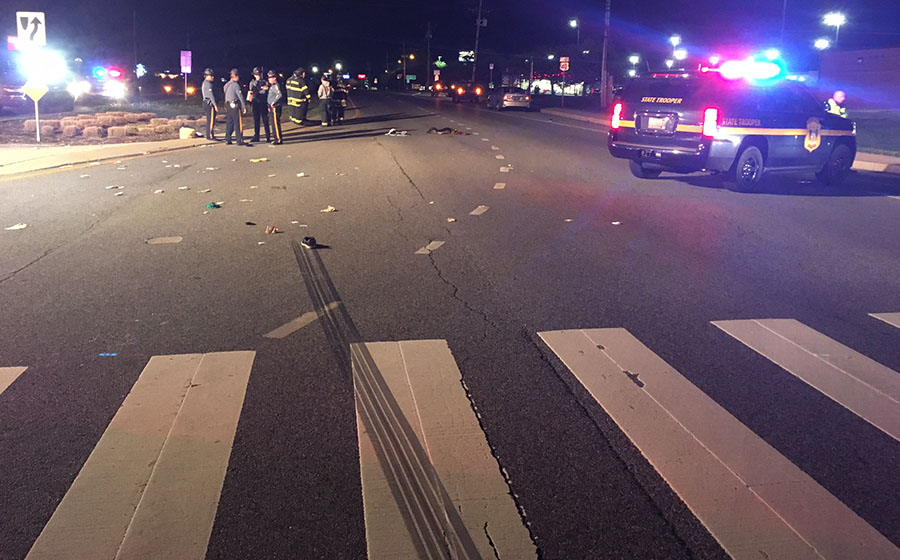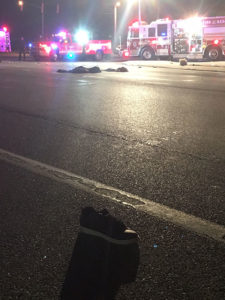 GLASGOW, DELAWARE (4/24/2017) A pedestrian struck by a car in Glasgow on Sunday night has died, Delaware State Police said.
The collision happened just after 8 p.m. at the Route 72 (Wrangle Hill Road) intersection.
The 67-year-old man was struck while trying to cross the eastbound lanes of the highway, police said this morning.
As he stepped into the highway, he entered the path of a 2007 Mercedes S550 which was traveling in the left lane.
The driver braked and swerved to the left but the right front of the car struck the man.
He was vaulted onto the hood and windshield before falling off and landing in the left lane.
The driver of the car brought it to a controlled stop in the median, police said.
The victim was treated at the scene by New Castle County paramedics, then taken by ambulance to Christiana Hospital in Stanton, where he was pronounced dead.
His name is being withheld by police pending notification of next of kin.
The driver of the Mercedes, a 39-year-old Newark man whose name wasn't released, was wearing a seat belt and wasn't injured, police said.
Police said the traffic signal for eastbound traffic was green at the time of the collision.
Eastbound U.S. 40 (Pulaski Highway) lanes were closed about two hours as police investigated.
62-year-old Maryland man killed in crash near Greenwood is identified