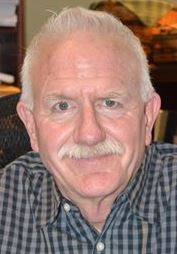 GEORGETOWN, DELAWARE (4/21/2017) A 62-year-old man was killed Thursday when his motorcycle collided with a sport-utility vehicle west of Georgetown, the Delaware State Police said.
The victim was Howard Alan Schweitzer, a Laurel town councilman and a member of the Laurel Fire Department.
The crash happened shortly after 11 a.m. on East Trap Pond Road at Whaleys Corner Road/West Piney Grove Road.
Police said Schweitzer was northbound on a 2003 Harley Davidson motorcycle when an eastbound 2004 Ford Explorer pulled out from a stop sign at the intersection.
Scheweitzer's bike struck the right front of the Explorer, and he was ejected from the motorcycle. He was pronounced dead at the scene.
Police said he had been wearing a helmet.
The driver of the SUV, Yajira Quintana-Tinoco, 31, of Seaford, and two children in her vehicle were not injured.
The intersection was closed about 2.5 hours as police investigated and the wreckage was cleared.
Schweitzer had served on the Laurel Town Council from 2011 to 2013, and this past Monday night was sworn in for a new term as councilman at large.
He was employed as a paramedic by the town of Ocean City, Maryland.
Schweitzer was a former assistant chief of the Laurel Fire Department.