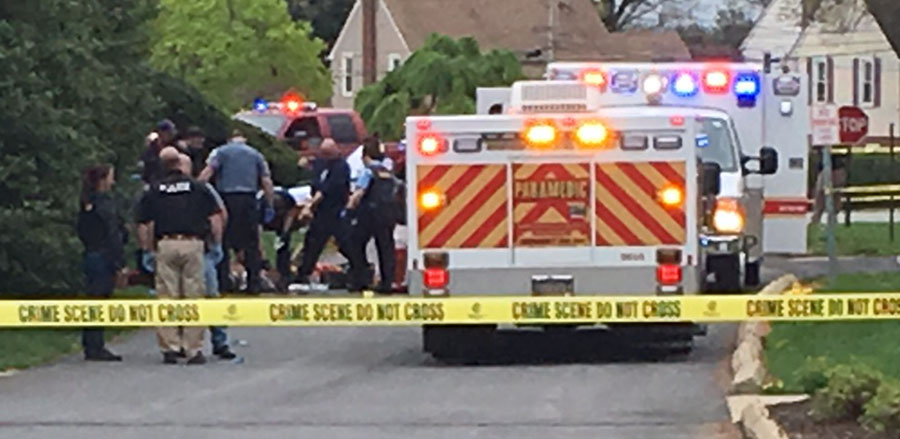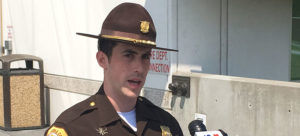 PENNY HILL, DELAWARE (4/20/2017) A 21-year-old man shot to death while fleeing from officers on Wednesday was a suspect in a shooting, New Castle County police said today.
Keith Price, of Wilmington, was killed about 2 p.m. outside St. Helena's Church, at Philadelphia Pike and Washington Street Extension.
He was a suspect in an April 9 shooting at Lambson Lane and East Hillview Avenue, near New Castle.
Detectives had located him Wednesday driving a green Honda Civic in Wilmington. Officers with marked patrol vehicles were called in to stop Price's car at 24th and Market streets.
Price refused to comply with officers' commands and drove toward the officers, said Officer First Class John-Paul Piser, a police spokesman.
Officers then opened fire and Price crashed into a marked police vehicle, then drove off, Piser said.
A police pursuit ended when Price crashed his Honda into motorists at Philadelphia Pike and Washington Street Extension.
Price then fled on foot to the south side of the church, with an officer in pursuit, Piser said.
Price hid in bushes next to the church, then came out and pointed a handgun at the officer, Piser said, with the officer then shooting Price.
He was given emergency aid but then pronounced dead at the scene.
"The handgun was recovered from Keith Price's person at the scene," Piser said.
The two officers involved, an 18-year member and a 3-year member of the police force, were taken to an area hospital for treatment. Both officers were released from Wednesday night.
"As per division policy, both officers were placed on paid administrative leave while investigations are conducted," Piser said.
While en-route to assist, a county police officer was involved in a two-vehicle crash at 26th and Carter streets. The officer was uninjured but the occupants of the other vehicle were taken to a hospital where they were treated and for non-life-threatening injuries and released.
The motorists involved in the crash at Philadelphia Pike and Washington Street Extension reported no injuries.
Police earlier said the man shot on April 9 was taken to a hospital for treatment, but no information on his medical status has been released.