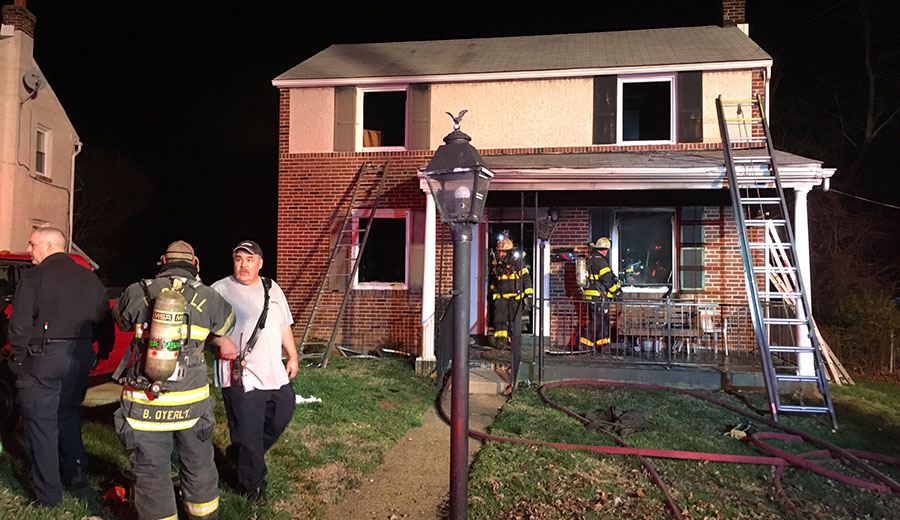 NEW CASTLE, DELAWARE (4/3/2017) A resident was rescued by neighbors after fire broke out in a home in the Collins Park neighborhood near New Castle late Sunday night, according to reports from the scene.
The blaze in the 100 block of Rodney Drive broke out shortly before 11 p.m., causing heavy damage to the home.
A neighbor watching television across the street saw the flames and with the help of another neighbor rescued the man from the home.
The man rescued was taken by ambulance to Christiana Hospital in Stanton.
Firefighters from Good Will and Holloway Terrace were among those responding.
The fire is under investigation by the Delaware state Fire Marshal's Office.