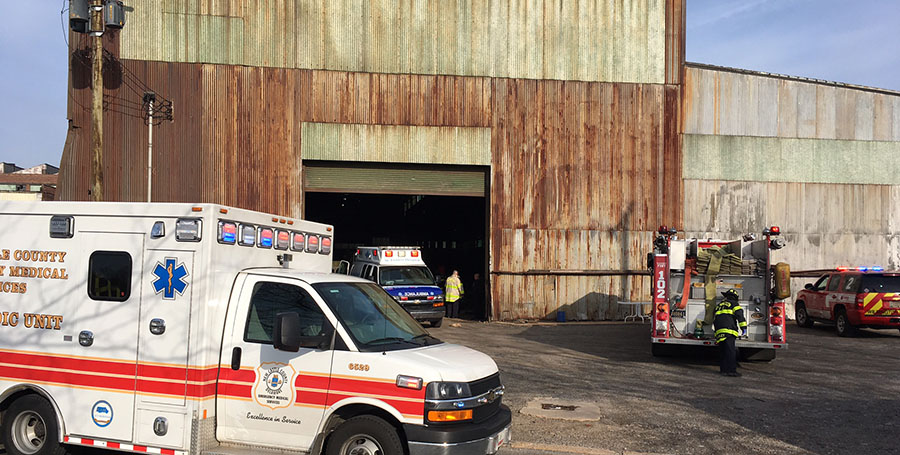 WILMINGTON, DELAWARE (4/3/2017) A worker suffered serious injuries in an industrial accident in Wilmington this morning, according to reports from the scene.
The incident happened about 8:30 a.m. at Steel Suppliers Erectors Inc., in the 700 block of E. Front St.
A stack of beams fell while they were being transported at the facility, crushing the man's legs.
He was taken by ambulance to Christiana Hospital in Stanton.