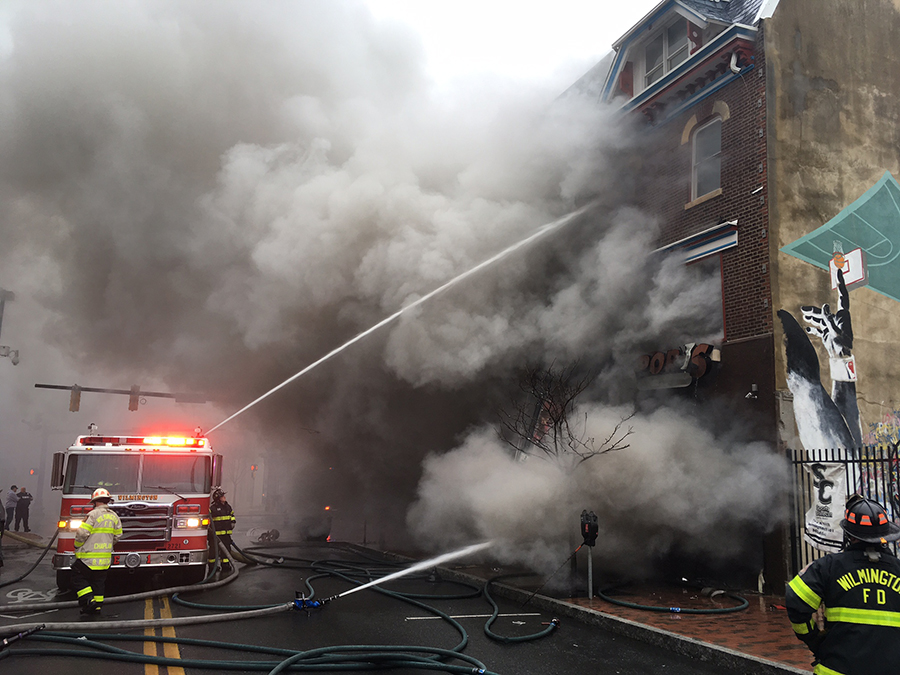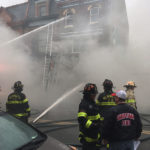 WILMINGTON, DELAWARE (3/26/2017) A major fire that ripped through a multi-story commercial building in downtown Wilmington took more than 3 hours to get under control, authorities said.
The blaze was reported at 2:10 p.m. at 405 N. Market St., with thick smoke coming from the fire and forcing responders from the structure.
A second alarm from Fire Chief Michael Donohue brought all of the city firefighters to the scene as well as from three suburban fire companies, Five Points, Elsmere and Talleyville.
The blaze was declared under control at 5:32 p.m. but crews remained on the scene into the evening.
There was heavy fire and smoke damage to the three-story structure as well as adjoining properties, said Deputy Chief James R. Jobes.
The brick building has housed a Sports Connection store, and is connected to two other commercial buildings, including the corner building that has been the location of a Dragon Cuisine restaurant.
The Wilmington Fire Marshal's Office is investigating the cause of the fire. The Red Cross was notified to assist five adults displaced from their apartments.
No injuries were reported.
Numerous streets were closed in the area, and city officials warned that motorists should expect congestion in the area into the morning.