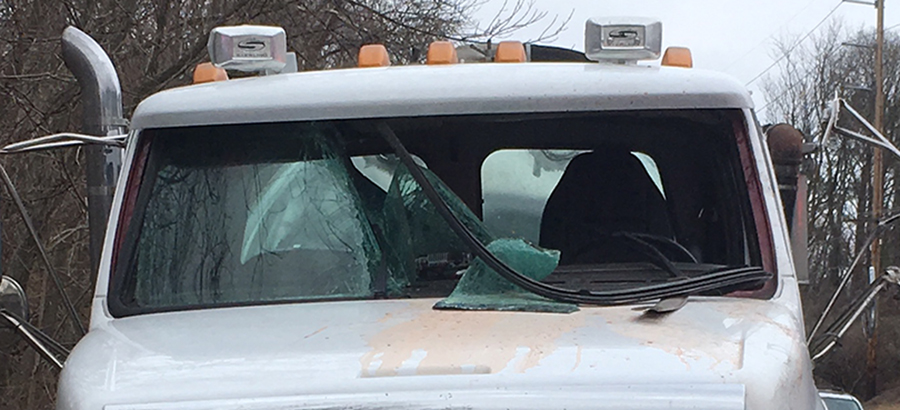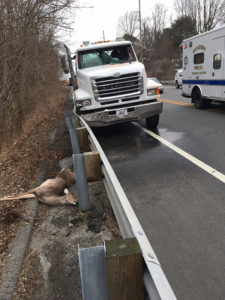 HOCKESSIN, DELAWARE (3/24/2017) A truck driver was seriously injured when a deer shattered the windshield on Lancaster Pike today, according to reports from the scene.
The collision happened about 10:30 a.m. at Mitchell Road.
A northbound car first struck the deer, which crossed into the southbound lane and hit the A-1 Sanitation Service truck.
The deer was killed.
The driver of the truck was taken to Christiana Hospital in Stanton.
The woman driving the car was not injured.
Bear man killed in Route 896 crash