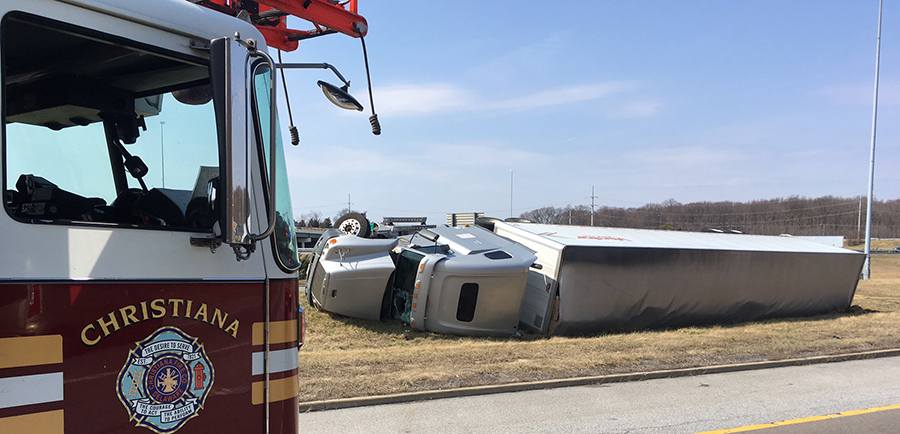 CHRISTIANA, DELAWARE (3/24/2017) A tractor-trailer driver escaped injury this afternoon when his rig overturned on an Interstate 95 ramp, according to reports from the scene.
The crash happened about 2 pm. on the ramp from westbound Route 273 to northboung I-95 after the load of paper in the trailer shifted.
The driver had to break through the windshield to escape the wreckage but declined medical treatment.
Christiana Fire Company responded.
Driver seriously injured when deer hits windshield in Hockessin