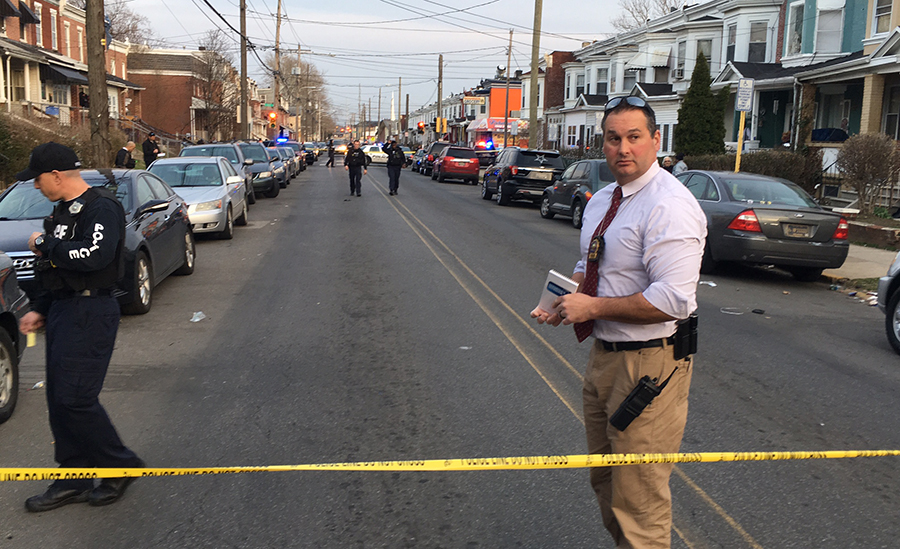 WILMINGTON, DELAWARE (3/24/2017) Two men were shot in the 800 block of Vandever Ave. this evening, according to reports from the scene.
The shootings happened about 6:30 p.m.
One man suffered a wound to his arm and abdomen. The other was wouned in his leg, city police said.
Both were treated at the scene by New Castle County paramedics and taken by ambulance to area hospitals in stable condition.
Police said both victims were 23 years old. Different ages had been reported earlier at the scene.
Police said the suspected shooter was a black male about 18 years old. He fled on foot.
Anyone with information is asked to call Detective Matthew Geiser at 302-576-3620