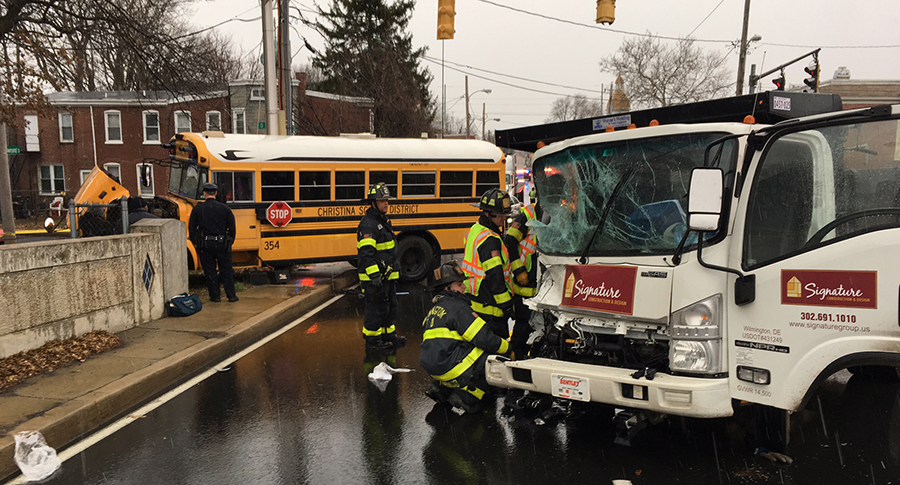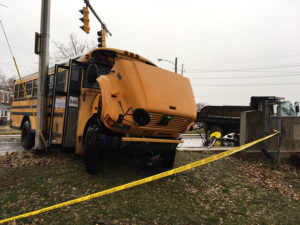 WILMINGTON, DELAWARE (3/10/2017) Six people were injured in the collision of a Christina School District bus and a dump truck in the Southbridge section of Wilmington this morning, according to reports from the scene.
The crash happened shortly before 8 a.m. at D and South Heald streets.
Two of the injured were trapped in the dump truck and extricated by firefighters.
One adult and three children on the bus were injured.
All were taken by ambulance to hospitals.
Wilmington police are investigating the crash, which closed South Heald Street.
6 injured in Christina school bus crash in Pike Creek