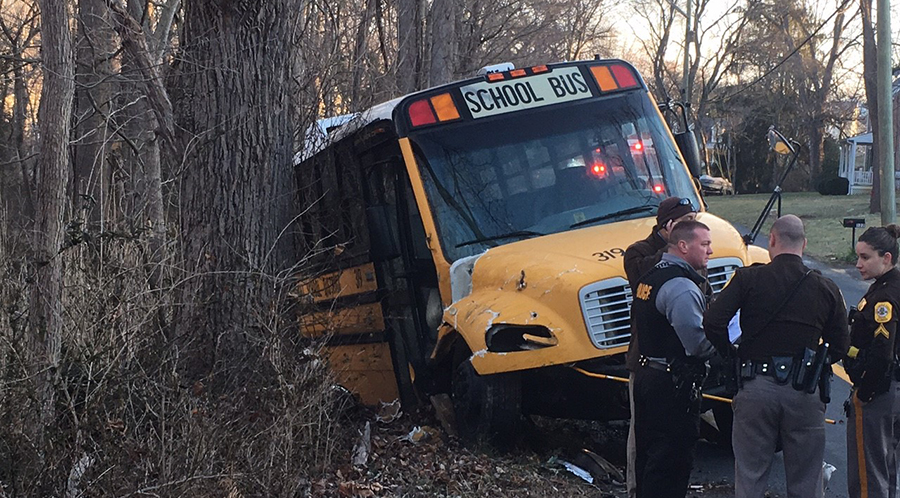 PIKE CREEK, DELAWARE (2/27/2017) Six people were injured this morning when a Christina School District bus struck a tree in Pike Creek, according to reports from the scene.
The crash happened about 6:50 a.m. in the 100 block of Upper Pike Creek Road.
The bus driver, with more serious injuries, and five students were taken by ambulance to Christiana Hospital in Stanton.
New Castle County police are investigating the crash.