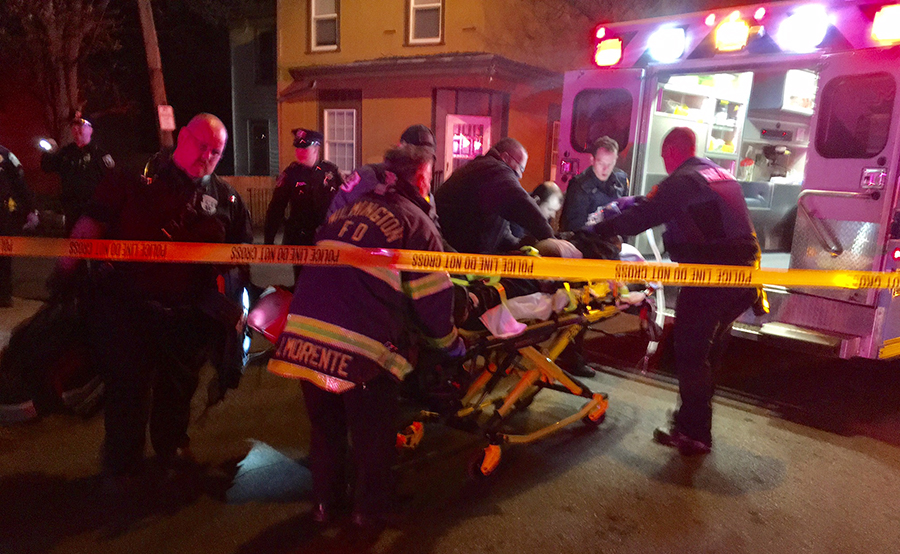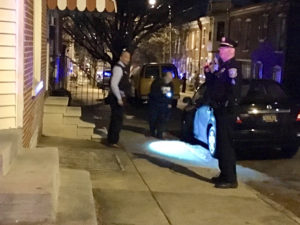 WILMINGTON, DELAWARE (3/8/2017) A young man was seriously wounded in a shooting in Wilmington this evening, according to reports from the scene.
The incident happened about 8:45 p.m. in the 900 block of Marshall St., near Cedar Street, in the Browntown section of the city.
The victim, believed to be in his 20s, was found on the street, wounded in the torso.
He was given CPR at the scene and taken to a hospital.
Wilmington police are investigating the shooting.