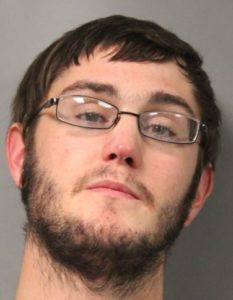 MILFORD, DELAWARE (2/9/2017) A suspect in the robbery of a Wawa convenience store has been captured, Milford police said this morning.
The store on North DuPont Highway (U.S. 113) was robbed about 11:45 p.m. Tuesday.
A man entered the store and handed the clerk a note saying he had a gun and demanding money.
The clerk turned over cash and the robber fled. No one was injured.
After police released surveillance video showing the suspect, several tips identified him as Joseph W. Prouse Jr., 23, of Milford.
Sgt. Dwight Young said that after police received additional tips, Prouse was found Wednesday evening in the area of the first block of S.E. Front St.
Prouse was charged with one count of first-degree robbery.
He was being held at Sussex Correctional Institution near Georgetown in lieu of $20,000 secured bond.
Prouse also was wanted on warrants from Kent County courts, Young said.