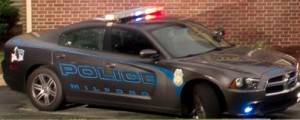 MILFORD, DELAWARE (1/11/2017) A 25-year-old Greenwood man has been charged with threatening occupants of a Milford home, city police said Tuesday.
The incident happened Jan. 4 in the 300 block of Truitt Ave.
Police said Tamar Bolden was arrested after he attempted to enter the home through a rear door and allegedly told residents inside he had a gun.
Bolden was charged with terroristic threatening, three counts of endangering the welfare of a child, criminal mischief and third-degree criminal trespass.
He was released on $4,500 unsecured bail and ordered to have no contact with the victims, Sgt. Robert Masten said.