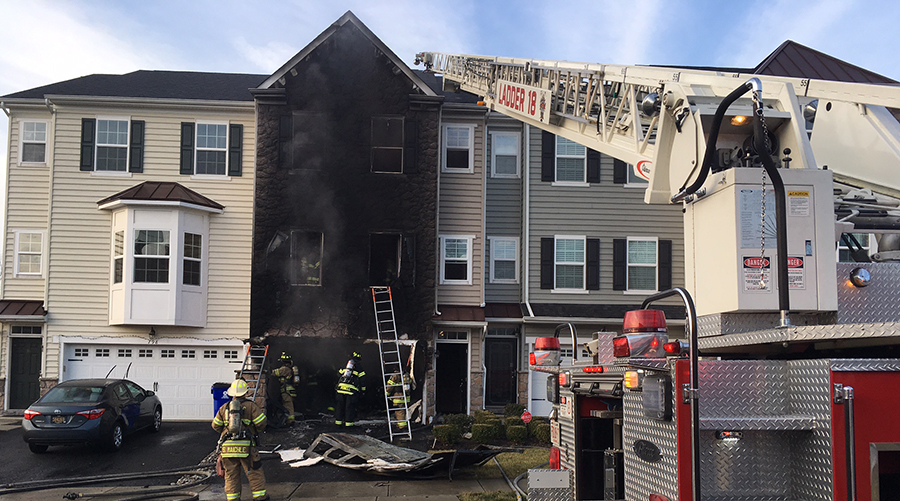 CHRISTIANA, DELAWARE (2/8/2017) A fire that heavily damaged a townhome in Christiana was ruled accidental, authorities said.
The blaze was reported at 7;30 a.m. today in the 700 block of Jacobsen Circle, in the Hudson Village community.
The fire was caused by a malfunction in electrical wiring in the garage, said Robert Fox, chief deputy fire marshal.
A smoke detector alerted the three residents and they escaped without any injuries. They are staying with family.
Fire damage on the front of the three-story home extended to the roof. Damage was estimated at $100,000.
Minor damage was reported to the adjacent homes.
Christiana firefighters responded, with assistance from Aetna Hose, Hook & Ladder Company, Wilmington Manor, Good Will of New Castle, Minquas of Newport and Delaware City.
39-year-old man killed in fiery Bear crash