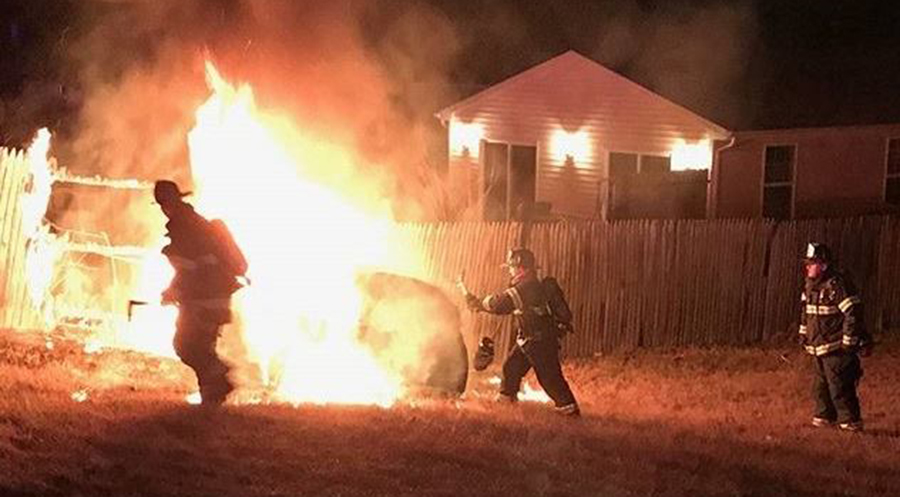 BEAR, DELAWARE (2/8/2017) A 39-year-old man was killed in a fiery crash early Sunday in Bear, the New Castle County police said this morning.
The crash happened about 12:20 a.m. in the first block of Reubens Circle, in the Taylortowne area.
After crashing into a fence, a vehicle caught fire.
The body of the man was found inside, Cpl. Tracey Duffy said.
The victim was identified as Thomas Smith, of the first block of Paynter St. in Bear.
"The investigation revealed the vehicle left the roadway, collided with a fence and became engulfed and police are still investigating," Duffy said.
Christiana firefighters responded and were on the scene about four hours.
Fire heavily damages Christiana town house