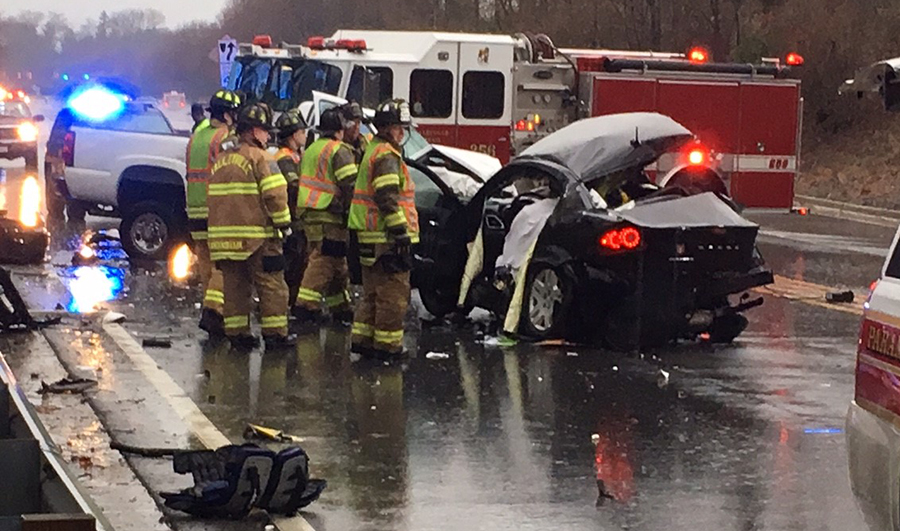 WILMINGTON, DELAWARE (1/24/2017) The 21-year-old man killed in a two-vehicle crash north of Wilmington on Monday was identified this morning by Delaware State Police.
Thomas J. Carr, of Wilmington, died in the crash about 2 p.m. on Route 141 (Powder Mill Road) just south of Alapocas Drive.
Police said Carr was driving a 2013 Dodge Avenger northbound when the car struck a large pool of water that had formed on the roadway from heavy rain, and he lost control of the vehicle.
The car crossed the center line into the southbound lanes and was struck by a southbound 2004 Chevrolet Silverado 2500 pickup truck.
Carr was trapped in the wreckage and pronounced dead at the scene.
21-year-old man killed in Route 141 crash