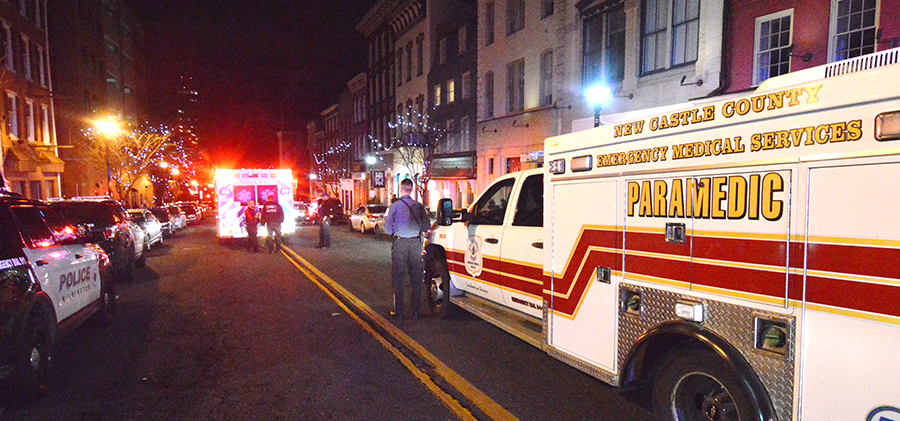 WILMINGTON, DELAWARE (1/26/2017) Two people were wounded in what city police say may have been an accidental shooting.
The incident happened about 7 p.m. Tuesday at a residence in the 200 block of N. Market St.
A 21-year-old woman suffered a gunshot wound to her abdomen and a 27-year-old man was wounded in his left hand, police said.
Both were treated at the scene by New Castle County paramedics, then taken by ambulance to Christiana Hospital in Stanton.
Police said they are still investigating and asked anyone with information to call Detective Joran Merced at 302-576-3637.
Mayor Purzycki getting outside help to curb gun violence