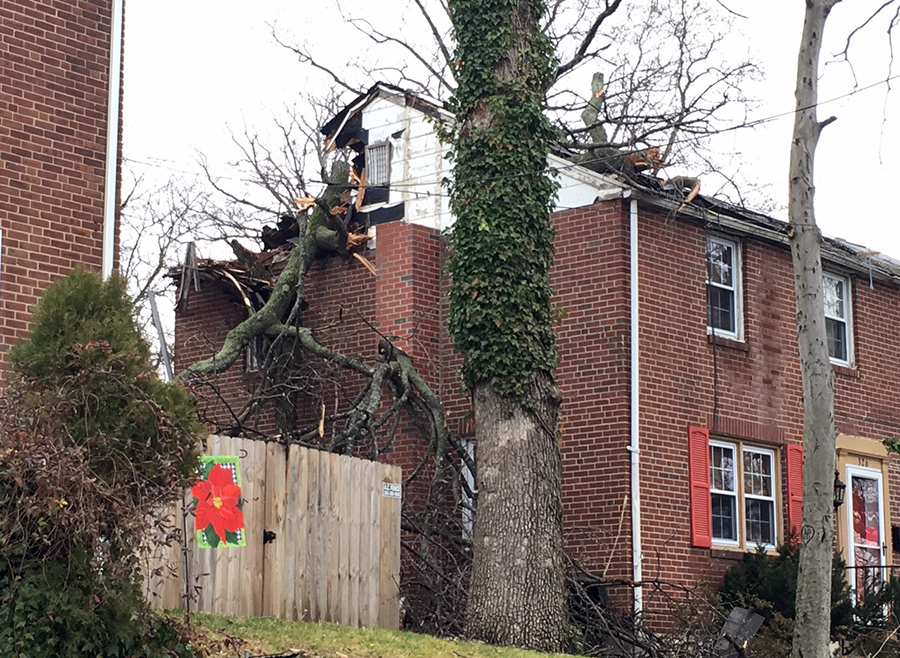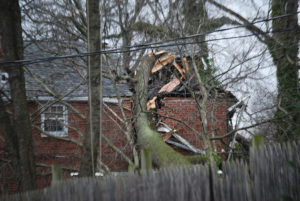 NEWPORT, DELAWARE (1/24/2017) A large tree fell through two homes east of Newport overnight, according to reports from the scene.
The tree caused heavy damage to the houses in the 300 block of Marsh Lane in the Forest Brook Glen neighborhood.
No one was injured.
Both homes were condemned by New Castle County building inspectors.
2 rescued after cars stranded in flooded road
60 mph winds cause damage, injury, power outages in Delaware