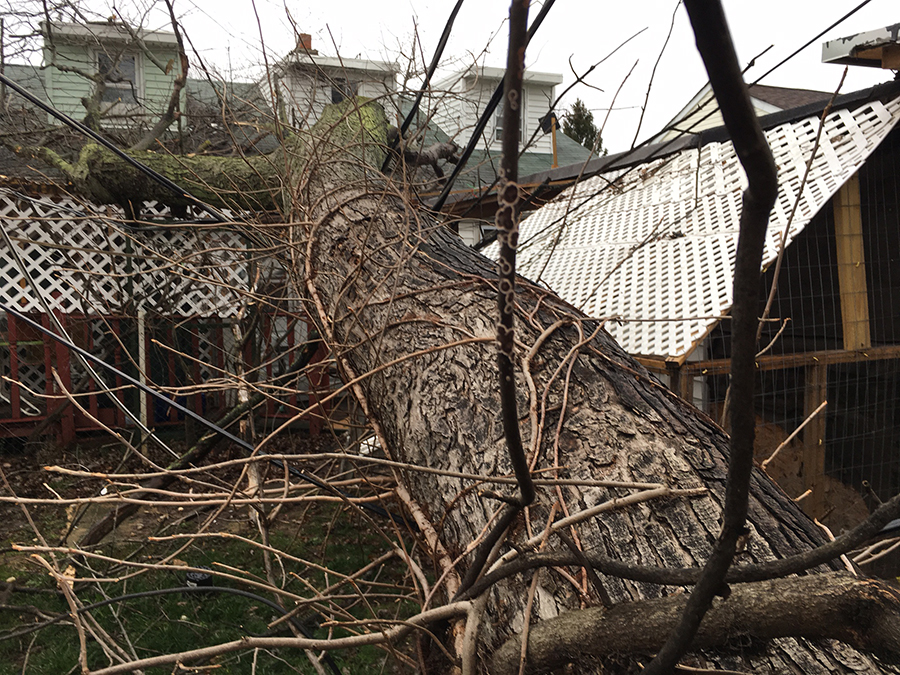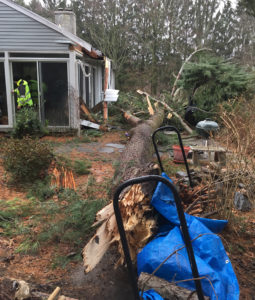 DELAWARE (1/23/2017) Gusty winds topping 60 mph and heavy rains are causing damage across Delaware today, and at least one person was injured.
High water was causing delays on numerous roads in coastal Sussex and Kent counties.
Flooding closed southbound Route 1 at Dewey Beach's southern border at 5:40 p.m. Northbound Route 1 was closed by high water at Fred Hudson Road, the Delaware Department of Transportation reported.
A homeowner was seriously injured when a large tree fell on her at 5170 Wayland Drive in Hockessin, according to reports from the scene. The home also was heavily damaged. Mill Creek Fire company and New Castle County paramedics responded.
In the Simonds Gardens neighborhood near New Castle, a large tree toppled, taking out a section of fence and threatening a home as it was suspended by utility wires. No injuries were reported.
The National Weather Service reported that wind damaged a roof five miles northwest of Lewes about 11:30 a.m.
With numerous wires down, Delmarva Power reported more than 2,500 customers were without service in Delaware and nearby Maryland at 1 p.m. The company says service may not be restored in some areas until late Tuesday morning.
The Delaware Electric Cooperative had more than 50 members without service in Kent and Sussex counties. Some have been without electricity for more than two hours.
The wind gusted to 63 mph at Slaughter Beach at 11:30 a.m., to 59 mph at Lewes at 1:15 p.m., and to 52 mph at New Castle Airport at 9:17 a.m., according to the weather service.
The Indian River and Seaford school districts canceled after-school and evening activities due to the weather.
Indian River officials said that due to flooding in the River Road area of Oak Orchard, parents must pick up their children at the Indian River Volunteer Fire Company this afternoon. Parents should use the rear parking lot of the building.
The Indian River School Board meeting has been rescheduled for Monday, Jan. 30 at 7 p.m. at Indian River High School.