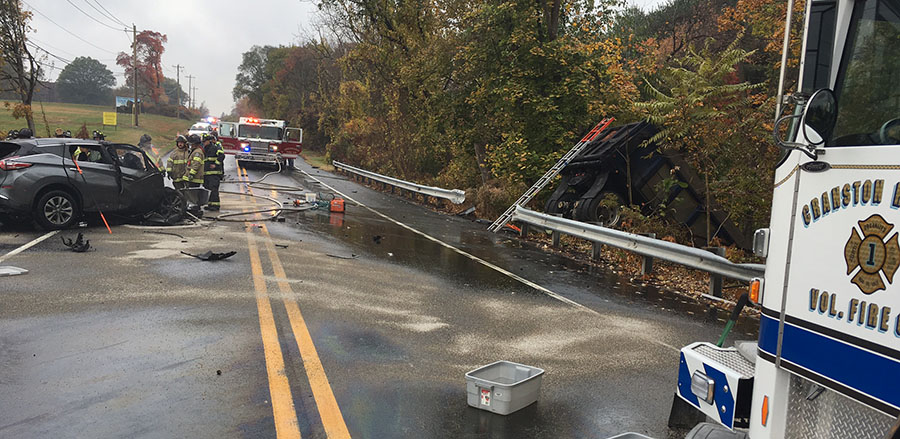 HOCKESSIN, DELAWARE (11/10/2016) Delaware State Police have identified a Pennsylvania woman killed Wednesday when her SUV collided head-on with a dump truck on Lancaster Pike in Hockessin.
The crash was reported at 10:41 a.m. a quarter mile west of Wilmington Road and involved a 1997 Peterbilt dump truck and a 2016 Nissan Murano SUV.
Evelyn Marks, 41, of West Grove, was killed after her SUV crossed into the opposite lane and collided with the truck. The SUV burst into flames.
Police said they are still investigating the crash.
Pa. woman killed in fiery head-on Hockessin crash
2 injured in Lancaster Pike head-on crash