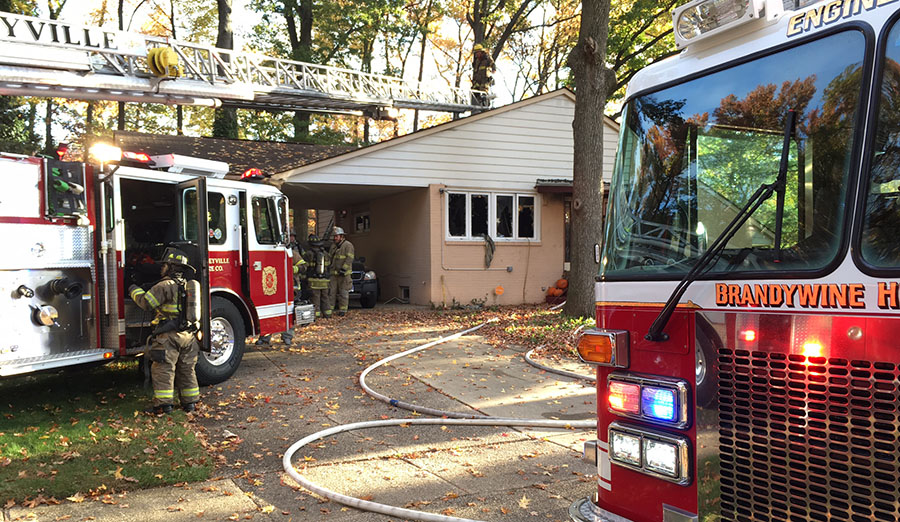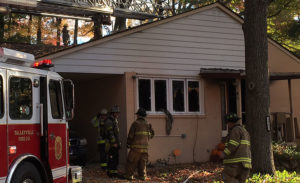 BRANDYWINE HUNDRED, DELAWARE (11/4/2016) A fire that heavily damaged a home in the Green Acres development in Brandywine Hundred this morning began when a candle ignited combustible materials in the first-floor family room, authorities said.
The blaze broke out about 8 a.m. in a single-family home at 1503 Athens Road.
Firefighters from Brandywine Hundred Fire Company found heavy smoke and flames when they arrived. They were assisted by a half dozen other area fire companies.
No one was home at the time but pets were inside, according to reports from the scene. There was no immediate word on their fate.
It took firefighters about 30 minutes to get the fire under control.
Robert Fox, chief deputy state fire marshal, said the blaze was ruled accidental.
He said no injuries were reported and damage was estimated at $100,000.