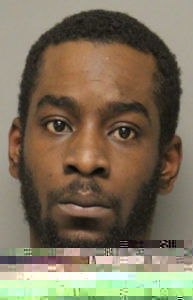 WILMINGTON, DELAWARE (11/2/2016) A Wilmington man has been arrested in connection with a shooting Monday in the Wilton community near New Castle, authorities announced this morning.
The shooting of a 43-year-old man happened about 3:30 p.m. at Revelle and Baylis streets. The victim was taken to a hospital and last reported in stable condition.
New Castle County police on Tuesday arrested Michael Burnette, 23, in front of his home in the 2700 block of West Fifth St., said Officer First Class John-Paul Piser.
Burnette was charged with first-degree assault, possession of a firearm during commission of a felony and by a person prohibited due to a prior felony conviction.
He was being held at Young Correctional Institution in in lieu of $50,000 cash bail.
43-year-old man wounded in Wilton shooting