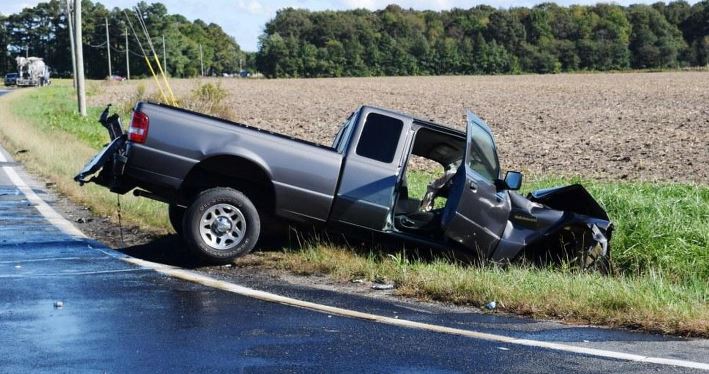 DELMAR, DELAWARE (10/22/2016) A 71-year-old woman was killed when her pickup truck collided with a tractor-trailer northeast of Delmar, the Delaware State Police reported this morning.
The crash happened about 2 p.m. Friday at Old Stage Road and Whitesville Road (Route 30).
The woman killed was identified as Andrea C. Reid of Laurel.
Police said she was northbound on Old Stage Road driving a 2010 Ford Ranger pickup and failed to slow or stop at the stop sign, striking the right side of a 2003 Freightliner tractor that was pulling a partially loaded feed trailer eastbound on Whitesville Road.
The pickup spun around and was pushed off the right side of the road into a ditch.
The tractor-trailer, driven by Carlton N. Willing, 57, of Laurel, came to a stop in the roadway about a quarter mile away, said Mike Lowe of the Laurel Fire Department.
Reid was ejected from the truck and pronounced dead at the scene. Police said she was not wearing a seat belt.
Willing, who was wearing a seat belt, was not injured, police said.
Troopers are still investigating the crash but said speed and alcohol are not considered factors.
Lowe said Millsboro Fire Company's haz-mat team was called in to deal with spilled fluid and diesel fuel from the tractor-trailer.
The intersection was closed several hours as police investigated and the wreckage was cleared.