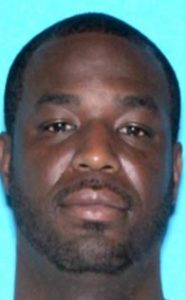 WILMINGTON, DELAWARE (10/22/2016) A suspect has been arrested on a first-degree murder charge in connection with a 2010 cold case, Wilmington police announced Friday.
Erick McNeely, 36, was  extradited from Maryland and charged in connection with the May 1 death of Abel Jimenez-Flores in the 600 block of S. Franklin St.
He was being held at Young Correctional Institution in lieu of $1.5 million cash bail.
McNeely also faces two counts of first-degree attempted murder in the case.
City police said the arrest came after the investigation by Detective Sgt. Matthew Hall and cold-case investigator Robert Partlow as well as Special Agent Veronica Hnat of the federal Bureau of Alcohol, Tobacco, Firearms & Explosives.
Woman shot in Wilmington in critical condition; suspect arrested