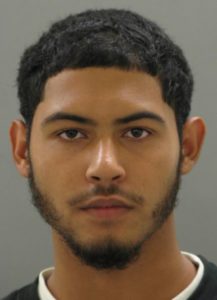 WILMINGTON, DELAWARE (10/20/2016) A 23-year-old woman was shot in the neck while sitting in the driver's seat of a vehicle, and a man in the rear seat was charged with the crime, Wilmington police said.
The shooting happned about 12:22 a.m. Wednesday at Fourth and North Madison streets.
Police provided aid to the victim until emergency medical crews arrived. She was taken by ambulance to Christiana Hospital in Stanton in critical but stable condition, police said.
A .38 caliber revolver was found in the vehicle, police said.
They charged George Flores, of Wilmington, with first-degree assault, possession of a firearm by a person prohibited and first-degree reckless endangering.
Police asked anyone with information on the shooting to call Detective Devon Jones at 302-576-6206.
Man wounded in Wilmington in critical condition