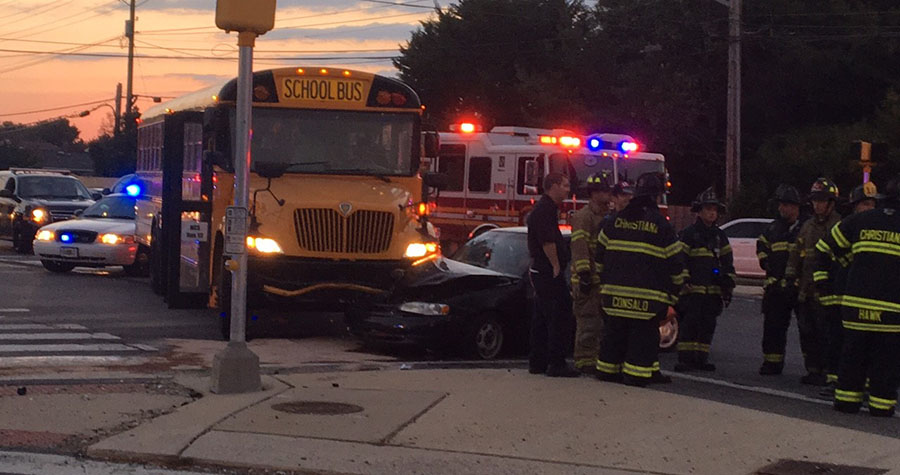 BEAR, DELAWARE (10/19/2016) Three people were injured in the crash of a school bus and passenger car at Old Baltimore Pike and Salem Church Road, authorities said.
The crash happened shortly before 7 a.m. today.
None of the 37 children on the bus bound for Newark Charter School were injured.
The driver of the 1999 Toyota Corrolla, identified as Ahmad J. Abdullah, 49, of Wilmington,  was eastbound on Old Baltimore Pike and making a left turn onto Salem Church Road when the collision with the westbound bus occurred, Delaware State Police said. Troopers cited him for failing to stop at a red light.
Abdullah was treated at the scene for chest, neck and back pain and taken by ambulance to Christiana Hospital in Stanton in stable condition, said Cpl. David J. McKinney Jr. of New Castle County paramedics.
A 13-year-old girl who was a passenger in the car was treated for neck and head injuries and also taken to the hospital in stable condition, McKinney said.
The driver of the 2013 International bus, John Ewasko, 55, of Wilmington, also was taken to the hospital with injuries that were not life-threatening, police said.
The intersection was closed about an hour as police investigated and the wreckage was cleared.