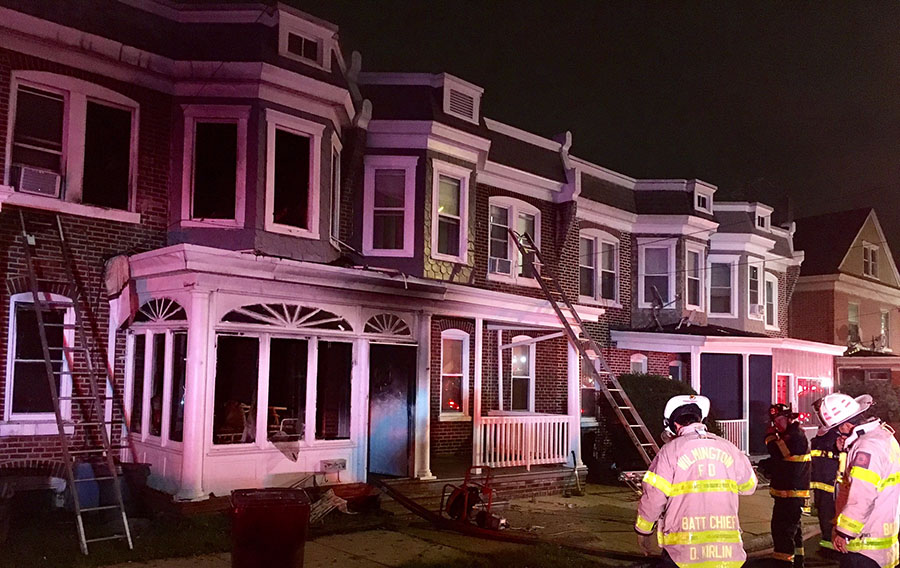 WILMINGTON, DELAWARE (10/1/2016) An elderly woman survived jumping from a second-floor window after fire broke out early today in a Wilmington row home, according to reports from the scene.
When city firefighters arrived at 125 W. 30th St. about 12:45 a.m., heavy flames were visible on the first floor and the woman who had jumped was found on the ground.
She was taken by ambulance to Christiana Hospital in Stanton with injuries not believed to be life-threatening.
The fire took 45 minutes to control.
Two other adults and one child were displaced by the blaze.
The Delaware state Fire Marsahl's Office is investigating.
Memorial service today for two Wilmington firefighters killed in the line of duty