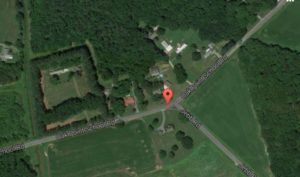 CAMDEN, DELAWARE (10/1/2016) A 5-year-old boy has died of injuries from a single-vehicle crash west of Camden, the Delaware State Police reported Friday.
The crash happened about 8 p.m. Sept. 17 on Oak Point School Road near Jebb Road.
The boy, identified as Matthew J. Long of Camden, was a passenger in a 2002 Lexus RX300 SUV that spun around on a curve and rolled over, landing in a yard.
Both the boy and his father, 53-year-old Mark T. Long, who was driving, were ejected from the car. Police said both were not believed to be wearing seat belts and speed was a factor in the crash.
Matthew long was flown by state police helicopter to Nemours/A.I. DuPont Hospital for Children in Rockland, where he died Sept. 23.
Mark Long was taken by ambulance to Bayhealth Kent General Hospital in Dover where he is in critical condition, police said.
No charges have been filed and police said they are still investigating.
Man, 5-year-old son critically injured in crash