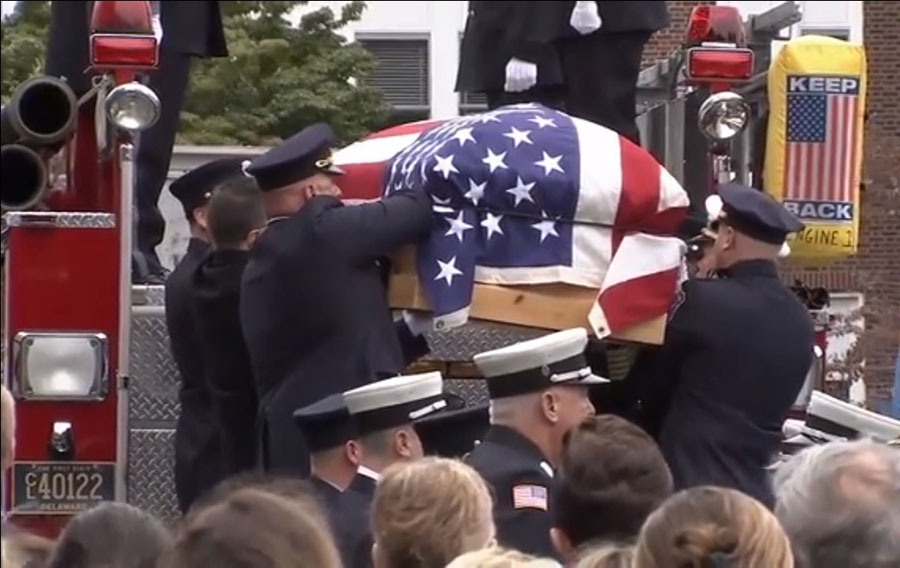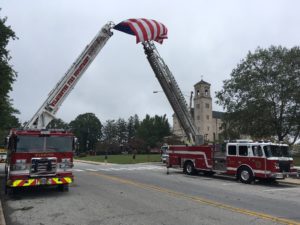 WILMINGTON, DELAWARE (9/30/2016) City police are alerting motorists of road closures Saturday in the area of the Chase Center on the Riverfront.
A memorial service for two firefighters killed in the line of duty last week is being held at the Chase Center, 815 Justison St., beginning at noon.
From 8 a.m. until 5 p.m., Shipyard Drive and Delarva Lane will be closed to traffic.
Heavy vehicular traffic is expected to produce delays in the area, police said.
Lt. Christopher Leach, 41, and Senior Firefighter Jerry Fickes, 51, died early Saturday when a floor collapsed while they were in the basement of a burning row home at 1927 Lakeview Road in the Canby Park area.
A funeral service for Leach was held today at St. Elizabeth's Catholic Church in Wilmington. A private service for Fickes was held in Hockessin.
Woman charged with murder in death of two firefighters