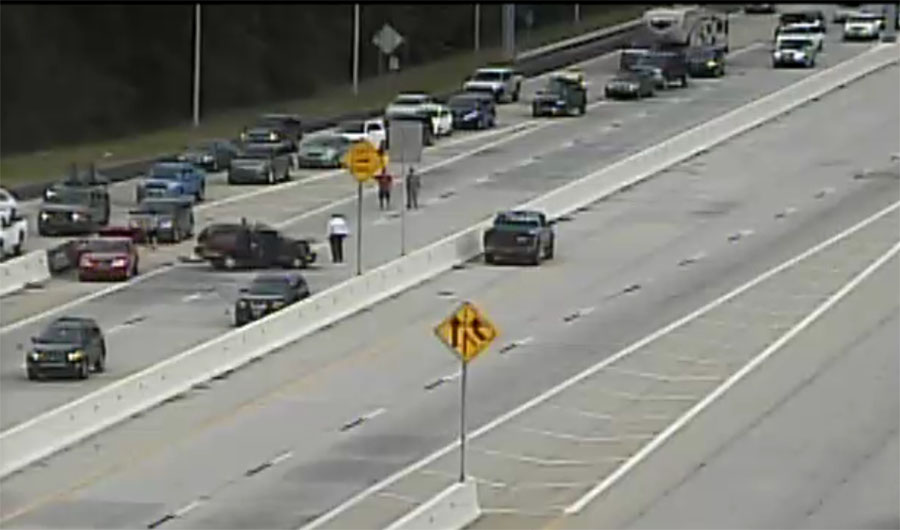 DOVER, DELAWARE (9/19/2016) The driver of an SUV that crashed into a barrier at the Dover toll plaza on Route 1 was in critical but stable condition, Delaware State Police said Sunday.
The crash was reported at 3:13 p.m. Saturday in the northbound lanes.
Police said Juan Busto Iniestas, 55, of Pennsylvania, was driving a 1995 GMC Jimmy when it began swerving between lanes and for unknown reasons struck the guardrail dividing the E-ZPass high-speed lanes from the cash toll lanes.
The crash caused a mini motorcycle that had been in the trunk area of the SUV to be pinned up against the windshield.
Iniestas was taken by ambulance to Bayhealth Kent General Hospital.
He was cited by troopers for driving without a valid license, failure to have insurance identification in possession, failure to have registration card in possession and failure to remain in a single lane.
Northbound traffic was affected for about two hours, with the high-speed lanes closed, as police investigated and the wreckage was cleared.
All lanes reopened after Route 1 crash at Dover tolls
Police identify man killed in head-on crash with trooper on Route 1