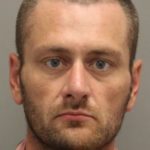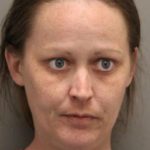 CAMDEN, DELAWARE (9/19/2016) A methamphetamine laboratory was discovered and a man and woman were arrested west of Camden on Sunday, the Delaware State Police said.
Troopers went to an abandoned home in the 5,000 block of Mud Mill Road while attempting to apprehend James D. Murphy, 37, of the Camden-Wyoming area, on felony theft charges.
Murphy refused to leave the home when requested by the owner, and after a lengthy wait, police said, he and Brittney Ebright, 30, also of the Camden-Wyoming area, were taken into custody.
Police said Murphy possessed a bundle of heroin.
A search of the home then found several precursor items used to make methamphetamine and two waste bottles, police said.
Troopers and the Delaware Department of Natural Resources and Environmental Control also found equipment  and component mixtures of the manufacturing of meth and key ingredients in making the drug, police said.
Murphy and Ebright were charged with operating a clandestine lab, second-degree conspiracy and possession of drug paraphernalia. Murphy also was charged with possession of heroin and resisting arrest, and on the previous warrant for theft, criminal trespass and criminal mischief.
He was being held at Vaughn Correctional Institution in lieu of $11,500 secured bond.
Ebright was released on $8,750 unsecured bond.