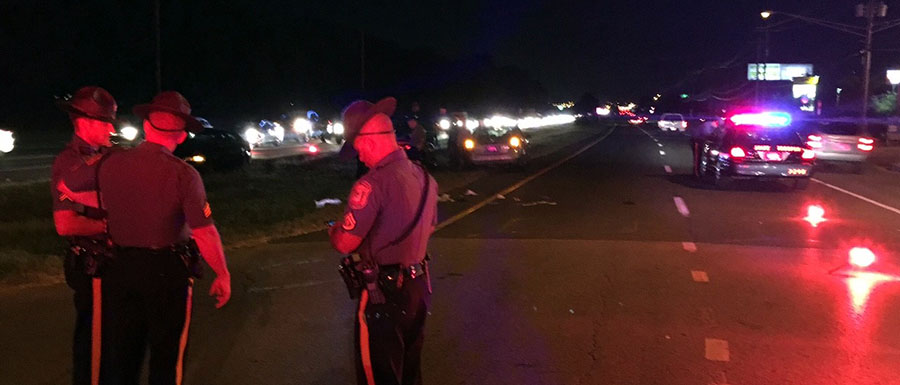 BEAR, DELAWARE (9/18/2016) A 45-year-old woman struck by a car as she tried to cross U.S. 40 in Bear on Friday night has died of her injuries, Delaware State Police reported this morning.
Jeanna M. Hobbs-Rochester, 45, of Newark, was attempting to cross at Church Road when she was hit by a 2012 Chevrolet Camaro that had a green traffic light, police said.
She was taken to Christiana Hospital and died later Friday.
Police said they are still investigating but alcohol use by Hobbs-Rochester is suspected.
Woman struck on U.S. 40 in Bear is in critical condition
Pedestrian struck by car on U.S. 40