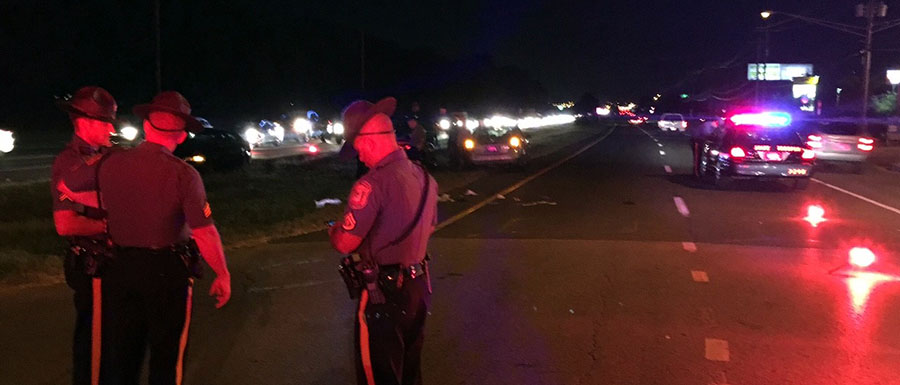 UPDATED STORY: Woman struck on U.S. 40 dies of injuries
BEAR, DELAWARE (9/17/2016) A 45-year-old woman was in critical condition after being struck by a car on U.S. 40 in Bear on Friday night, Delaware State Police said this morning.
The collision was reported at 7:38 p.m. at Church Road.
Police said Jeanna M. Hobbs-Rochester, of Newark, had left a store at the southeast corner of the intersection and was crossing the eastbound lanes of U.S. 40 (Pulaski Highway) in a crosswalk when she was struck by an eastbound 2012 Chevrolet Camaro.
The Camaro had a green light at the intersection, police said, and Hobbs-Rochester was crossing against the signal.
Another vehicle swerved and avoided Hobbs-Rochester, and the driver of the Camaro, Candace L. Brown, 26, of Newark, also swerved in an attempt to avoid striking her, police said. The right front of the car struck Hobbs-Rochester, knocking her down in the left lane.
Police said she was not carrying a light as required by law at night, nor was she wearing any reflective clothing.
Brown, who was wearing a seat belt, was not injured.
U.S. 40 traffic was affected about two hours as police investigated.
Pedestrian struck on U.S. 40 in Bear