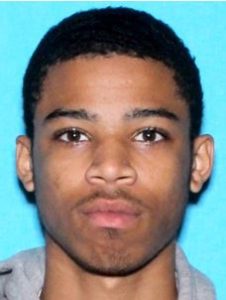 BEAR, DELAWARE (7/8/2016) A 17-year-old boy has been arrested and charged in the first-degree murder last month of a man at the Apple Chase Apartments in Bear, the New Castle County police said today.
Mark Johnson Jr., of the 400 block ov Vinings Way in Newark, was arrested inside a home in the 7200 block of Tulip St. in Philadelphia by that city's police and New Castle County detectives.
Tyreek Larkins, 18, of the first block of Forsythia Lane in Bear, was sitting in a car with two other people June 24 in a parking lot at the complex when shots were fired into the vehicle. He drove off but was involved in an accident nearby. Larkins was then taken to a hospital, where he later died.
Johnson, who is awaiting extradition from Pennsylvania, also is charged with possession of a firearm during commission of a felony and possession of a firearm by a person prohibited, Cpl. Tracey Duffy said.
Police identify 18-year-old Glasgow man shot to death in Bear
18-year-old man shot to death in Bear