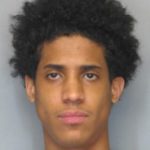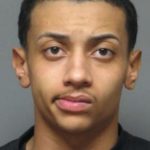 WILMINGTON, DELAWARE (4/27/2016) Two teenagers have been charged in the March 17 shooting death of Christian Serrano, Wilmington police announced today.
Serrano, 22, was shot to death in the 200 block of N. Connell St.
Jose Mareta, 19, of New Castle, and Joshua Gonzalez, 17, of Wilmington, are charged with first-degree murder, first-degree conspiracy and possession of a firearm during commission of a felony. Gonzalez also was charged with possession of a firearm by a person prohibited.
Mareta was arrested Monday with assistance of probation officers, police said.
Gonzalez also was arrested Monday during a vehicle stop in Newark by the U.S. Marshals Service and the First State Fugitive Task Force.
Mareta was being held at Young Correctional Institution in lieu of $1.066 million cash bail.
Gonzalez was being held at the New Castle County Detention Center in lieu of $1.7 million cash bail.
The homicide case was investigated by Detective Robert Fox.
Wilmington police identify Connell Street homicide victim
Homicide on Connell Street in Wilmington follows earlier teen shooting