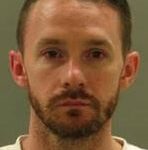 NEW CASTLE, DELAWARE (4/27/2016) A 33-year-old man has been charged with murdering a 22-year-old woman in the Saddlebrook town houses near New Castle, authorities said today.
The woman's body was found Wednesday afternoon following a nearly two-hour standoff with police.
Brian Goodwin, of New Castle, was charged with first-degree murder in the death of an acquaintance, Lauren Steed.
The two were alone in the home when Goodwin shot Steed on Monday, said Cpl. Tom Jackson of New Castle County police.
The standoff began after Goodwind called police on Tuesday, Jackson said.
Goodwin also was charged with possession of a firearm during commission of a felony. He was being held without bail at Young Correctional Institution in Wilmington.
Woman found shot to death after standoff ends